Let's set the scene: you've decided to revamp your bedroom, you've chosen the type of lampshade you want to build a base from, you've even fallen in love with a specific design. But one question remains: what do I pair it with? With various fittings and sizes to choose from, and available in ten distinctive prints, our made-to-order lampshades are the ultimate finishing touch for your space and are perfect for pairing with our plush cotton sateen bed linen to create a cohesive and unique look.
Three cheers for Bamboo! Why not draw some inspiration from Sara's own bedroom and mix colourways from this exotic print, infused with tropical vibes? Start out with our Bamboo Soft Pink Sateen lampshade (available with eye-catching black fringing) and pair with our Bamboo Bed Linen in white. Go the extra mile and up the ante with our Linear Bamboo Wallpaper to complete the look.
Read on for some more winning combos:
Bird & Gate Deep Navy Velvet Lampshade & Duck Egg Orchard Birds Bed Linen Collection
Featuring whimsical birds and delicate butterflies fluttering amongst luscious fruit trees in an idyllic secret garden, there's no better way to add a real WOW to your everyday than with our Orchard Collection.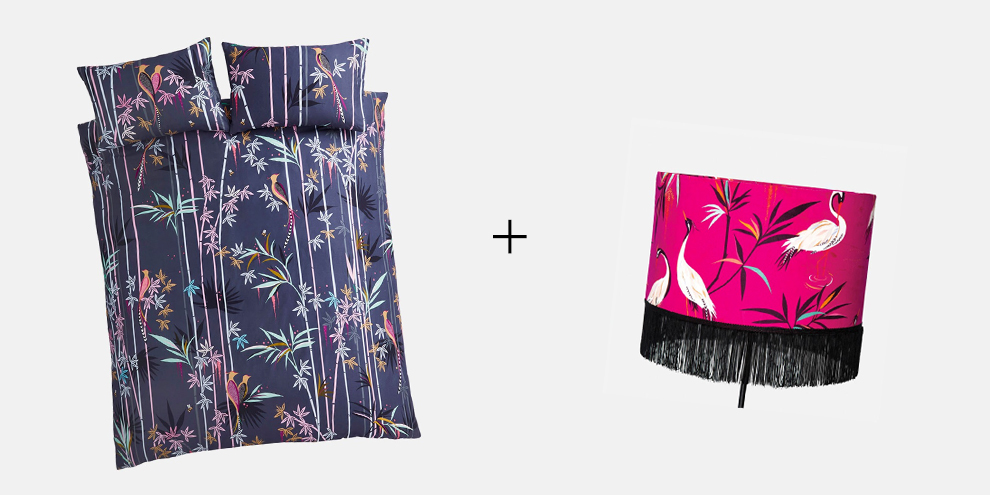 Heron Fuchsia Velvet Black Fringe Lampshade & Smokey Blue Bamboo Trees Bed Linen
Bursting with vibrant colour and tropical vibes, this playful combo will ensure you'll never want to leave your sleep sanctuary. 
Deep Navy Birds Velvet Lampshade & Green Birds Bed Linen
If you're yearning to strike the balance between timeless and contemporary, look no further than our signature Chelsea Collection.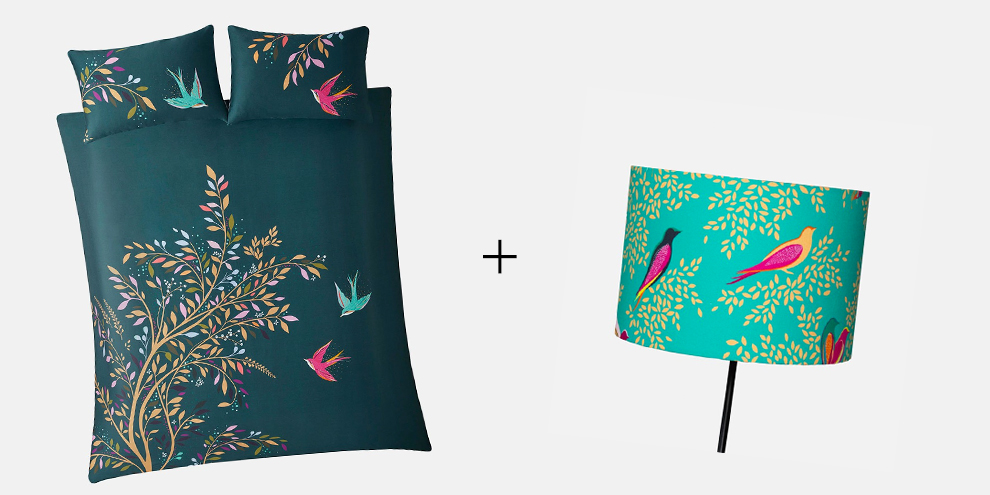 Green Birds Sateen Lampshade & Dancing Swallows Bed Linen Collection
Romantic and feminine, the unique sense of storytelling adds to the charm of this exquisite set-up.