If you're looking to instantly uplift your space but aren't quite sure where to start, why not invest in some roller blinds? We can think of no better way to tie a room together and set the ambiance than with a roller blind that complements the mood you're trying to create. Whether it's a 'go big or go home' type of vibe you're looking to bring, or something a little more understated, our range has you covered.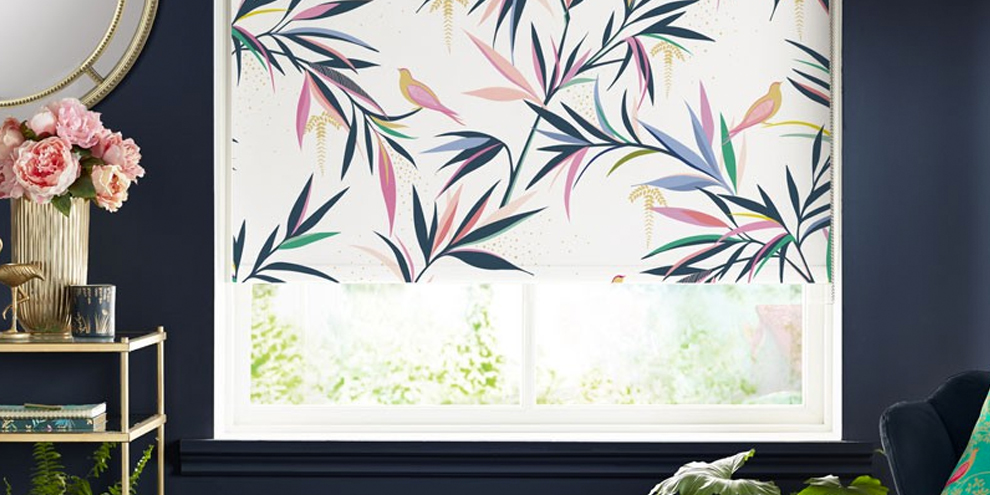 Space-Efficiency
As well as requiring less upkeep than curtains, roller blinds are also an efficient way of covering your windows, no matter the size of your space. Whether you have lots of windows in your home or have a smaller space to work with, curtains can sometimes feel a little overwhelming and make the room feel smaller and more enclosed. Roller blinds – especially patterned ones like our White Bamboo design – help add some extra dimension and depth to a room, all the while catching the eye and adding a unique and visually exciting touch.
Set the Mood
Blinds don't need to be boring! If you're looking for a colourful yet crisp look, why not opt for our White Bamboo blinds, featuring birds nestled amongst the colourful bamboo of an oriental garden. Or, if you're looking for a timeless yet contemporary print with an exquisite pop of colour, look no further than our Green Birds pattern. Whichever you choose, build a focal point for your space and use your chosen design as a building block for the rest of your room.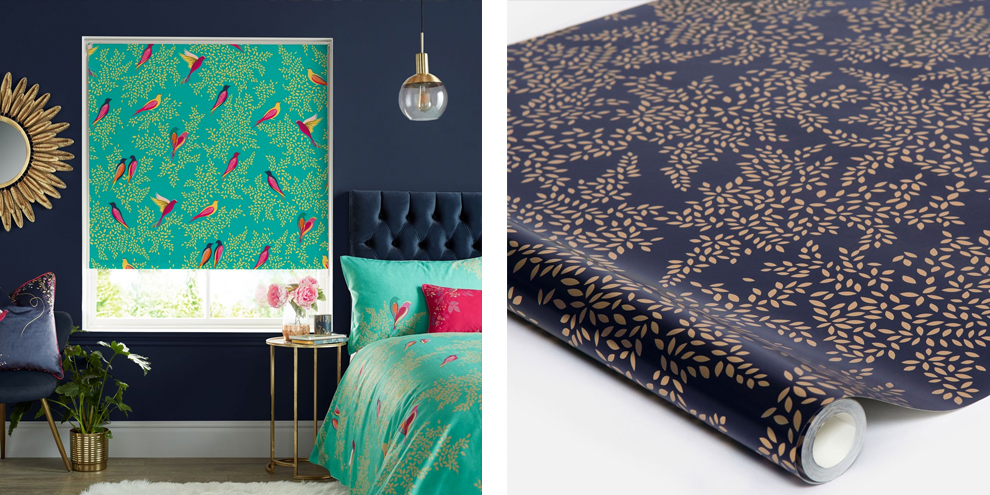 Dare to be bold and pair our White Bamboo blinds with our Linear Bamboo wallpaper for an exotic infusion. Or, for a more subtle look, why not dress your walls up in a muted, neutral tone to really bring out the pops of colour in your blind? For a rich, decadent look, try coordinating your Green Birds blinds with our Metallic Leaves Navy wallpaper. Playing around with your blind and wallpaper combinations can really change the look and feel of the space you're trying to create. Luckily, you can try before you buy with our eclectic range of wallpaper samples, so you can find an aesthetic that works for you before committing.   
Easy and No-Fuss
Available in a range of sizes to fit windows from 2ft to 6ft, our roller blinds are an easy and no-fuss way to inject some colour and vibrance into your interior. What's more, they're super easy to install; why not check out our Roller Blind Buying Guide to find out more?